Sequestro Silvia, 3 sotto torchio  
Pubblicato da Fonte AdnKronos in data 3 Dicembre 2018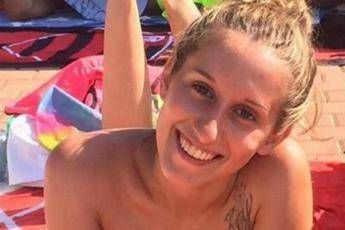 Pubblicato il: 04/12/2018 11:56
Gli investigatori della polizia kenyota stanno interrogando tre persone che sarebbero collegate al sequestro della cooperante italiana Silvia Romano lo scorso 20 novembre a Chakama. Due delle tre persone sotto interrogatorio sono state arrestate mentre tentavano di consegnare scorte di cibo ai rapitori. Lo riferisce il quotidiano locale The Nation.
Dumal Haji Osman e Hassan Borow Khamis, riporta The Nation, sono stati arrestati sabato nella foresta di Asa Kone, mentre tentavano di consegnare cibo e medicinali ai presunti sequestratori della cooperante italiana. La terza persona sotto interrogatorio, Rukia Nuno, è la moglie di Said Adan Abdi, uno dei principali tre sospettati nel sequestro, sul quale è stata posta una taglia di un milione di scellini. La donna è stata arrestata nel villaggio di Tarasaa.
La polizia ieri ha portato i tre davanti al magistrato di Malindi, Julie Oseko, chiedendo un'estensione del loro fermo per completare le indagini. Il magistrato ha esteso il fermo fino al 14 dicembre. Nella sua richiesta al magistrato, l'ispettore capo della polizia Peter Muriithi ha riferito che l'indagine copre le zone di Mombasa, Kilifi, Tana River e le contee di Galissa e la Somalia. I sequestratori, ha detto Muriithi, potrebbero tentare di attraversare il confine con la Somalia, portando con sé Silvia Romano.
Ieri il ministro degli Esteri, Enzo Moavero Milanesi, ha ricevuto alla Farnesina il vicepresidente del Kenya, William Ruto, al quale, in una riunione a quattr'occhi, ha ribadito "la forte aspettativa italiana" in una "rapida liberazione" della cooperante italiana.
---
Opinioni dei lettori
---