Danza: Clash', nuovi network crescono, un seminario a Roma  
Pubblicato da Fonte AdnKronos in data 19 Novembre 2019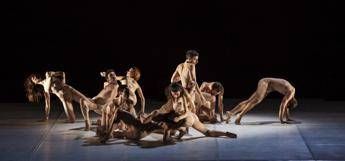 Un'immagine del Balletto di Roma
Pubblicato il: 20/11/2019 20:39
In programma il 23 novembre nella capitale, nella sede del Balletto di Roma, il seminario realizzato nell'ambito del progetto 'Clash! When classic and contemporary dance collide and new forms emerge', promosso e cofinanziato dall'European Desk of Creative Europe.
Nello specifico il progetto intende affrontare il tema della 'diplomazia culturale' come topic per la creazione di nuovi modelli di network per la danza, di cui già fanno parte il Derida Dance Center di Sofia, i 420People di Praga, la Companhia de Danca de Almada (Lisbona), il Polish Dance Theater di Pozman. Accanto a Francesca Magnini, direttrice artistica del Balletto di Roma e Francesca Billi, project manager al tavolo attesi gli interventi di Luciano Carratoni, direttore generale del Balletto di Roma, di Letizia Gioia Monda, docente universitario dell'Università la Sapienza di Roma, partner istituzionale dell'iniziativa.
Nel pomeriggio prova aperta di 'Male Variations', creazione firmata a quattro mani da Andrea Costanzo Martini e Itamar Serussi Sahar.
---
Opinioni dei lettori
---